Demo: Simply Stakeholders stakeholder management software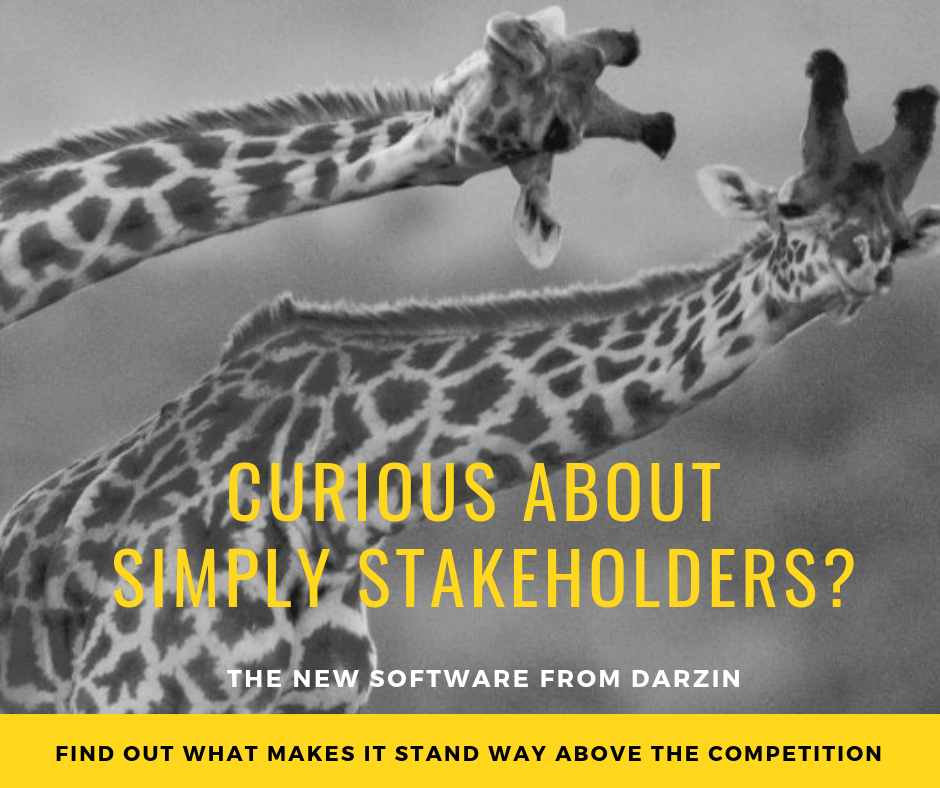 Simply Stakeholders, the new stakeholder management software from the team at Darzin Software, is shaping up to be a total game changer in the world of consultation and stakeholder management. Why? Because it incorporates Artificial Intelligence and Machine Learning, to make your life easier. And it fills in the missing gaps for Stakeholder Mapping, to make your engagement and consultation programs smarter.
Join us for a live webinar to see the software in action. 
Register for one of the webinar sessions 
here
Session 1: Thursday 20 September 11am AEST
Session 2: Wednesday 26 September 6pm AEST
Session 3: Wednesday 3 October 8am AEST
In these webinars we'll go over:
A demo of Simply Stakeholders
Stakeholder Mapping – how we fill in the missing gaps
How artificial intelligence and machine learning are going to transform stakeholder management
The road map  – what's ahead for Simply Stakeholders
The webinar lasts approximately 25 minutes, followed by an open Q&A.