Stakeholder Collaboration: Benefits, Examples, and Tips
What is stakeholder collaboration for projects, organizations, and teams? We share benefits and examples of collaborating with stakeholders, plus 8 steps to get started
Considering how you can better collaborate with stakeholders? When you see your stakeholders as potential collaboration partners you can engage with instead of people or groups you need to manage… your whole perspective can shift. 
So, let's take a look at what stakeholder collaboration is (including three examples), how it can benefit organizations and communities, and some steps to get started.
What Is Stakeholder Collaboration?
Stakeholder collaboration is another way of talking about stakeholder engagement, community engagement, and public participation. Your stakeholders are the people and groups impacted by and/or interested in your project or work — and those who have an influence on it. 
Stakeholder collaboration means working with these people or groups to get their input on the project. Their involvement could include sharing feedback, offering skills, contributing knowledge, sharing resources, and more. It could mean working together towards the broader project goals, or sub-goals.
3 Types of Stakeholder Collaboration
Stakeholder collaboration might look different, depending on your type of project, organization, and stakeholders. Here are three of the most common types of stakeholder collaboration:
Community Collaboration
Perhaps the most common type of stakeholder collaboration is community engagement or public participation. For any project that might impact community members, it's in everyone's best interests to work closely together to ensure that the project delivers the best possible outcomes. 
There are many ways you might collaborate with a community and allow members of the public to participate in your project or share their thoughts. For example, you might host community meetings to share information and gather feedback for an upcoming development or major event. Or you might survey community members to see what they think about local laws or a range of other issues. 
Internal Collaboration
Taking a stakeholder engagement approach with your internal stakeholders can help you build stronger relationships, get aligned on goals, communicate better, work more efficiently, share resources, exchange ideas, and improve project outcomes.
Internal stakeholders, you might collaborate with include:
Owners or directors

Management team

Colleagues and team members

Other departments and teams

Shareholders

Contractors (depending on how closely they work with the company, these may also be considered

external stakeholders

)
Partnerships With Organizations or Groups
Another common form of stakeholder collaboration involves partnering with other stakeholders, which may include other organizations, community groups, non-profits, and government groups. This type of collaboration involves working towards one or more shared goals and interests, and can help each group save costs, expand their influence, or achieve their goals sooner. 
Examples of partnership arrangements include joint ventures (entering new markets or producing a new product), aligning on a specific project, supply chain partnerships, distribution partnerships, or simply sharing resources and information.
Read more about corporate relationship management and business relationship management for nonprofits.
Why Stakeholder Collaboration Matters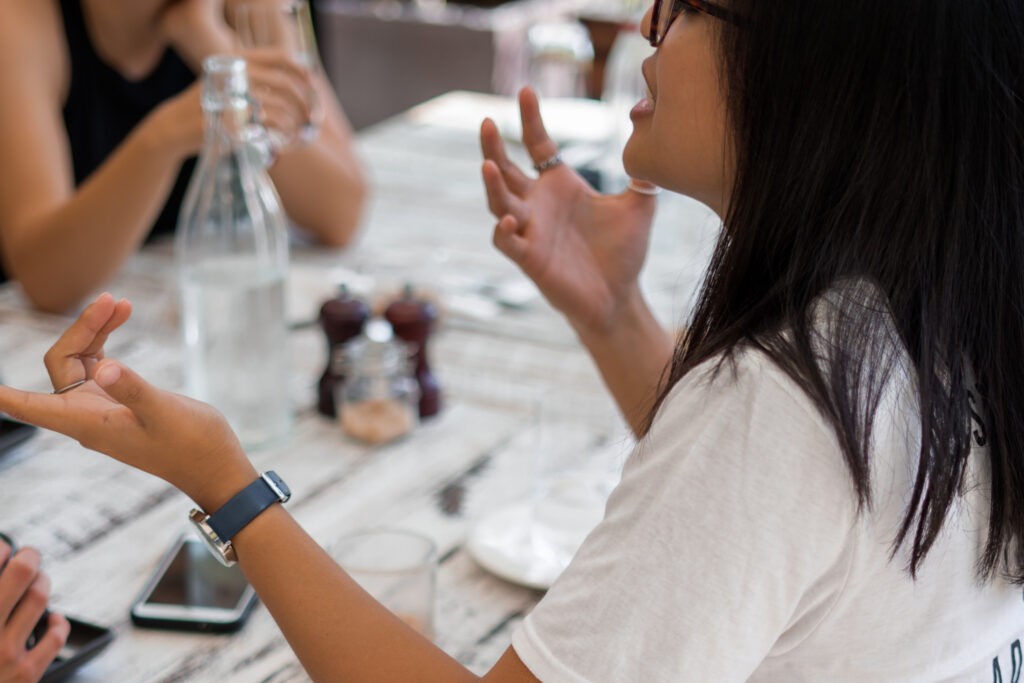 Collaborating with stakeholders can benefit your organization and project in a multitude of ways. Here are just a few:
Get Things Done Faster
Stakeholder collaboration can allow you to work more efficiently by tapping into skills, knowledge, resources, and capabilities that speed up your processes. Plus, it can help you identify and remove potential roadblocks that would have otherwise held up your project.
Uncover and Manage Risks
By collaborating with stakeholders, you can uncover potential risks that might have a negative impact, and manage relationships (for example, with contractors) that could risk undermining your organization's relationship with the community. A study identified that stakeholder collaboration was also helpful for risk prevention, making it easier to implement mitigation strategies and ensure they were carried out. 
Effectively Address Grievances
With close stakeholder collaborators, you can address and resolve grievances more promptly — which is especially important for time-sensitive issues and resource-intensive projects. For example, if you're working on a fast-moving construction project with large equipment, teams, and materials, delays can be expensive. But if you're working closely with the concerned stakeholder parties, you're better positioned to respond to grievances, which helps to minimize potential delays.
Get Buy-In
Closer collaboration with stakeholders can help to encourage greater alignment between their needs and your needs. And more stakeholder involvement can often lead to greater project buy-in and support for proposed changes.
Support Sustainability
Collaborating with stakeholders can help to support sustainability. For example, in sustainable neighborhood projects (with a variety of stakeholders and competing interests), collaboration can help to bring in more perspectives (supporting long-term performance) and find common ground. Conversely, another study found that poor collaborations and interactions among ecotourism stakeholders led to neglected communities and faster degradation of natural resources — threatening the survival of these communities and resources in the long run.
Read more about how stakeholder engagement can support sustainability measures.
Increase Transparency
Engaged stakeholders can help to encourage greater transparency between an organization and its public. In turn, this can help to increase accountability for business practices (beyond the regulatory requirements) and ensure that your organization follows through on any promises they make. 
Facilitate Understanding
When an organization and its stakeholders work more closely together, they're more likely to engage in dialogue that builds understanding of the goals and strategies behind a project. And it can encourage stakeholders to share their perspectives so that they can be taken into consideration.
Increase Innovation
A study revealed that stakeholder collaboration was associated with innovation when initiating public policy. Bringing together diverse stakeholders with different ideas, goals, and talents can help you rethink conventional approaches and come up with something new and better.
Share Resources
Collaborating with stakeholders can help your organization discover helpful resources — or pass on your own resources to others, including suppliers, platforms, equipment, goods, skills, and knowledge. Shared resources can help organizations save on costs, operate more sustainably, strengthen mutually beneficial relationships, and conveniently access what they need when they need it. 
8 Steps To Get Started with Stakeholder Collaboration
Here are some steps to help start collaborating with stakeholders — and to increase the effectiveness of your current collaborations:
1. Get Strategic
Identify what you want to achieve from your collaboration with stakeholders. Who do you need to collaborate with to be more effective? How will the information you get from stakeholders be used? What resources do you need to manage the collaboration? How will you inform stakeholders on opportunities to collaborate?
2. Identify and Analyze Your Stakeholders
You can't collaborate effectively with someone unless you understand them — what their expectations are, their needs, and roles.
Stakeholder identification and analysis will help you figure out who you should collaborate with and how you should collaborate with them, based on their interests, impact, and influence. Create your stakeholder list, along with any relevant information, contact details, and characteristics.
3. Share Opportunities to Get Involved
Once you've identified an opportunity for stakeholders to get involved in your project, reach out to potential collaborators. Stakeholders might participate by:
Contributing visions for the community or project

Joining workshops, interviews, or focus groups

Attending meetings and events

Working closely with designers

Signing up via the project website

Offering feedback via surveys, email, or phone
Of course, not every decision impacts everyone the same. So, make sure you include people in relevant conversations and seek out collaboration partners based on the issues that matter to them.
4. Keep People Updated
The people and groups you're collaborating with will need regular updates and prompt communication throughout the project or collaboration. Consider how different stages or phases might impact the frequency and type of updates. You may need to send updates via post, email, SMS, or other channels. It may be appropriate to send monthly, fortnightly, or weekly updates — or increase the frequency during peak times to ensure people have the latest information.
5. Deal With Complaints
You should anticipate complaints and grievances throughout your project and collaboration — and be prepared to deal with them promptly, transparently, and fairly. Provide ways for stakeholders to reach out and share their feedback, and ensure you (and your team) actively listen to the issues, acknowledge them, investigate further, and take action where appropriate to ensure the issue is resolved.
See our Guide to Effective Grievance Management.
6. Establish Trust
A study on sustainable tourism found that simply attempting to implement stakeholder collaboration wasn't enough to ensure success — but a number of other elements needed to be in place, too. In particular, establishing trust across stakeholder groups was essential.
By communicating effectively with stakeholders, acting with integrity and sincerity, showing commitment, and taking consistent action, you can help your stakeholders build trust with your organization.
7. Use a Stakeholder Engagement Tool
A community engagement tool like Simply Stakeholders will help you track all your stakeholders and collaboration partners. With one place to record contact details, interactions, analyses, issues, grievances, and more… it's much easier to track and manage your collaborations.
8. Create a Report
Reporting is an important part of any stakeholder engagement — because you can show stakeholders how their participation impacted the project and outcomes. But this becomes even more important for stakeholders who are collaborating closely with you, because their degree of interest, influence, and impact is likely to be higher. 
Depending on the length and nature of your collaboration, you could produce a new report every 6-12 months to show how your project is progressing.
Bonus Step: Maximize Involvement
Before we finish up here… it's important to consider one key challenge that often comes with stakeholder collaboration: How do you actually get stakeholders to collaborate? 
Stakeholder collaboration can be tricky for three main reasons:
Time

– Many stakeholders are busy people and may even be fielding multiple requests from organizations that want their input

Location

– If your stakeholders are located further away or distributed across multiple locations, this can make some types of collaboration difficult

Finances

– For some stakeholders, participating in your project may not deliver a direct financial benefit (unlike other things that take up their time)
In order to get more stakeholders to collaborate, you need to give people a clear reason why. Show them how their input might have an impact, emphasize that the decisions and outcomes are in their hands, and that you want to make decisions that reflect their needs.
Sometimes novelty can also help to catch the attention of a long-term stakeholder. So, get creative with your engagement and use your stakeholder analysis to tailor your communication and opportunities to stakeholder interests. 
Finally, people may be more likely to engage if you can provide a good stakeholder experience. Outdated platforms, poor communication, and irrelevant questions could turn stakeholders away and make it less likely that they'll engage in future.
Learn More
Want to learn more about stakeholders, collaboration, and other similar topics? Check out these resources: