Simply Stakeholders Version 2 is here! Get ready to experience a new way to manage complex stakeholder relationships.
Build relationships that keep your work moving forward
Simply Stakeholders helps you stay connected with the issues and stakeholders so that you can minimize social risk and accelerate impact.
Map stakeholders influence, interest, and impact while keeping track of who's engaging with them, across multiple projects

Learn where and when you need to take action with AI-powered insights

Create visibility into relationships and sentiment throughout your organization – including the C-suite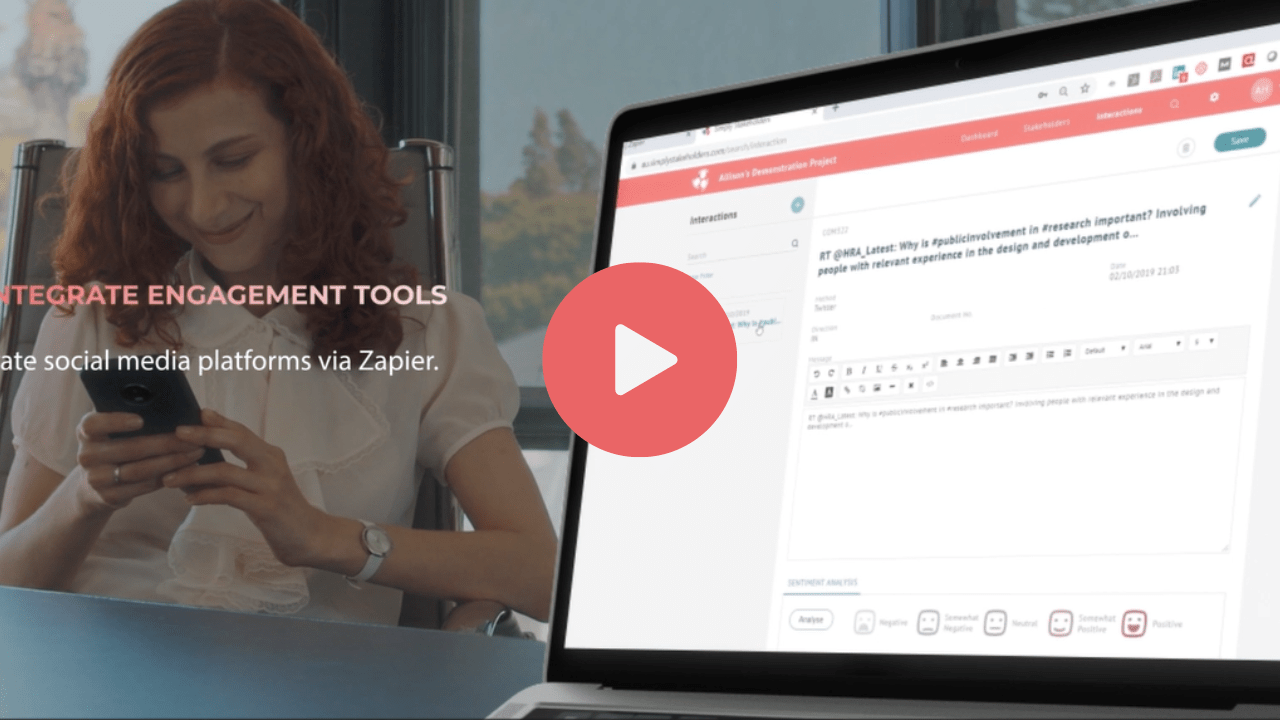 Spreadsheets and CRMs are not built for stakeholder management
Engaging with stakeholders can determine whether — and how — your work moves forward. So why would you use a tool that isn't meant for the job?
Relying on spreadsheets and CRMs to manage stakeholders inevitably leads to frustration, delays, and missed opportunities.
Leaders in sustainability choose Simply Stakeholders
DOE
Statkraft
Energy estate
Bluefloat
Santos
Someva
Spark
Diatreme Resources
Sasol
CFS
Southern Uni
EWOQ
NMHC
Clarence Valley Council
MOT
CoHealth
Canadian Olympic
InfraAust
Healthwatch Surrey
Justice Victoria
WMFS
Seftons
Magnetite Mines
Lundin
Ravenswood Gold
RTA
EMM
GHD
cp
TNC
Build your expertise in stakeholder engagement
Blogs, guides, and virtual events designed to help you engage with issues and stakeholders more effectively.